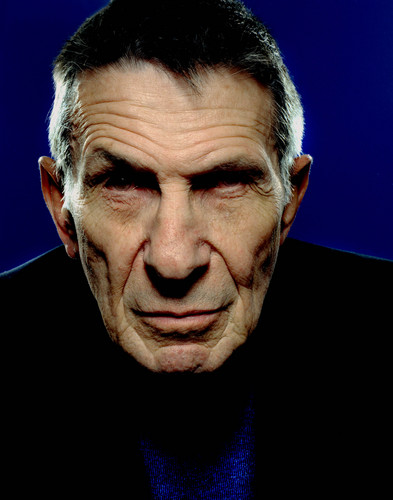 Yesterday morning, the world became a little less bright with the passing of beloved actor, director, and artist, Leonard Nimoy. Or, as I and many thought of him (with his encouragement), Honorary Grandpa Leonard.
I speak for the entire On Spec team when I say our hearts and thoughts go out to his friends and family, and we join millions of fans world-wide in sharing this loss.
There are going to be many, many tributes to Leonard Nimoy in the next little while, by people who knew him better and are much more qualified to speak to his impact on the world. And if I'm honest, I'm still processing the loss and can't really think of what to say myself.
So I will simply say, from everyone here at On Spec: Live long and prosper, Grandpa Leonard. You've returned to the stars.