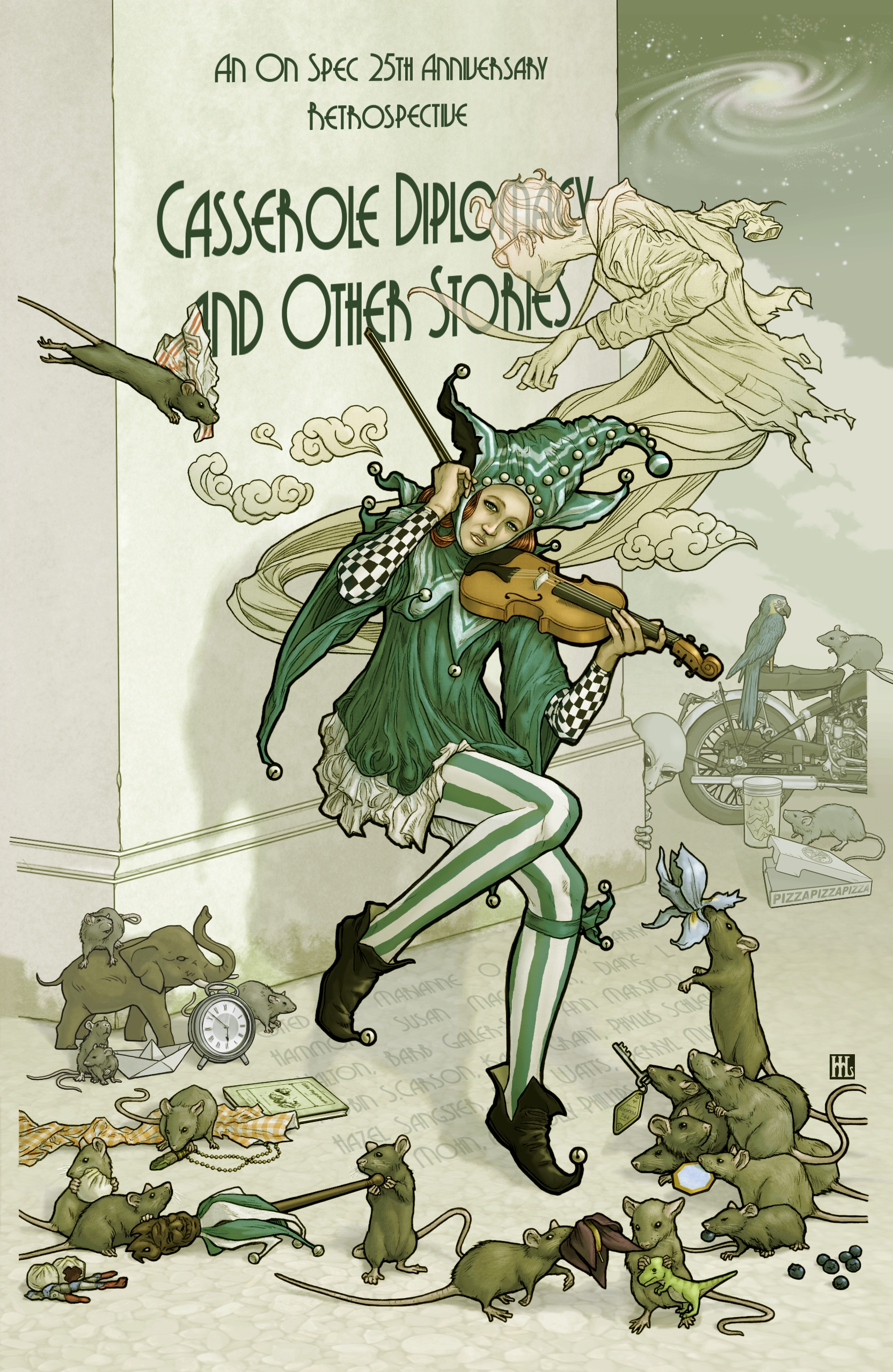 In cooperation with Tyche Books, On Spec Magazine has published Casserole Diplomacy and Other Stories: An On Spec 25th Anniversary Retrospective. You can read the official announcement on the Tyche Books site here, along with a commentary on our recent loss of Canada Council funding.
We are very proud of this anthology. We feel it represents some of the very best stories and authors showcased in On Spec over the last twenty-five years. If you're a fan of On Spec, or just a fan of good science fiction, you should definitely find your way to a copy. Just click on the picture in this post, or in the sidebar, to go to the order page.
If you get a copy, please come back and tell us what you think! We'd love to hear from you.